The beginning of this year, I decided to buy a little shelf from Ikea and put it in my room. I wanted to fill it up with toys and cute stuff that will bring me memories when I glance at it. It's slowly growing: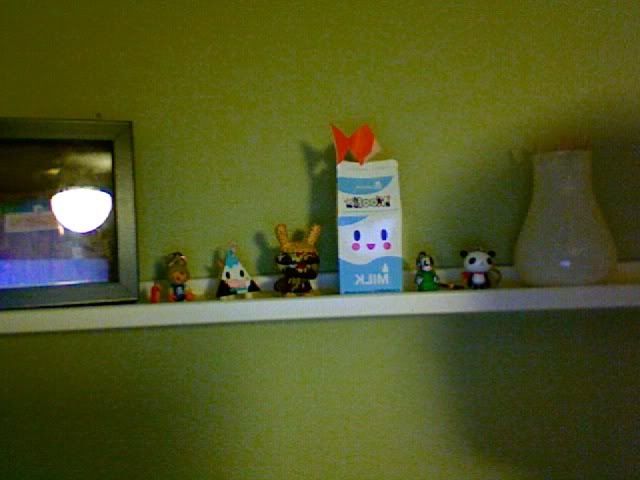 it's not actually slanted, I just took the picture with my macbook and I held it crooked.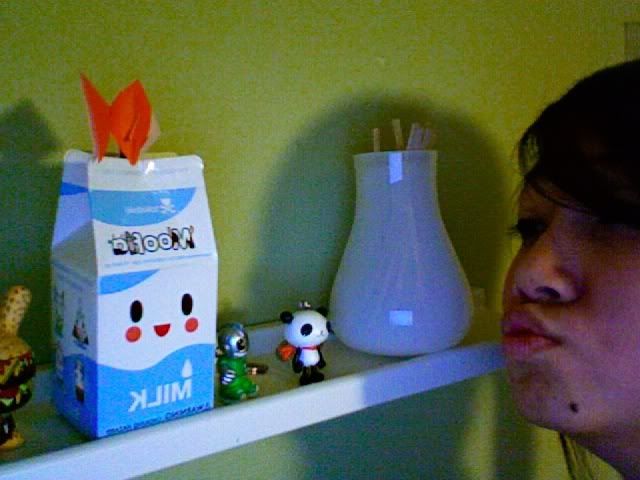 I hate you mole..lol
and my dresser which I recently cleaned. Now it's not to shabby (I use to hate looking at how much crap I had on it):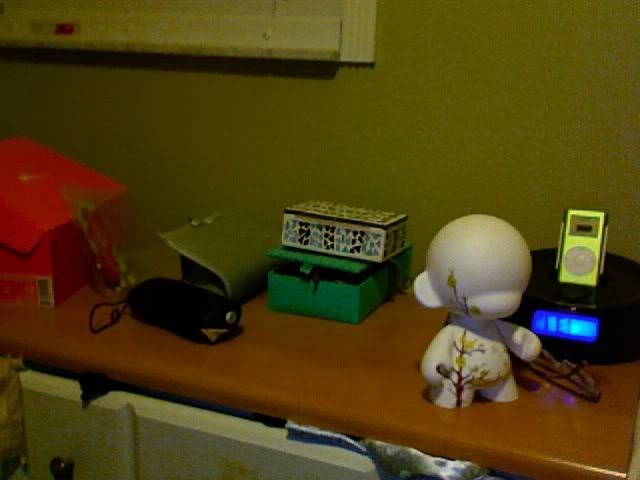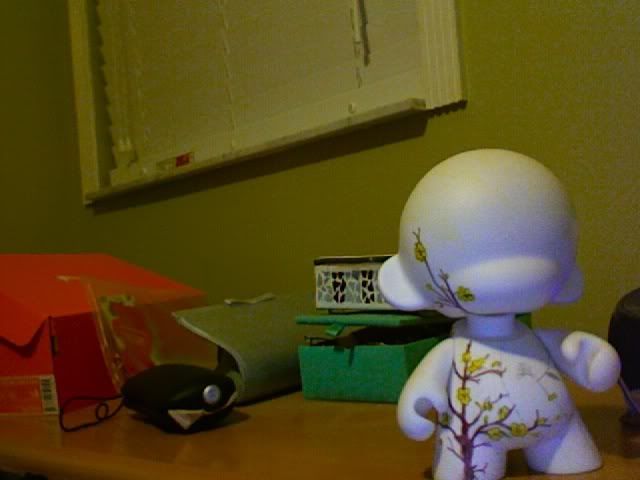 Things on my dresser:
1.) my pretty teal jewelry box from Urban, it use to close, but I have too much jewelry.
2.) my Ipod player I got during Black Friday
3.) Nike Dunks box that I use to hold even more jewelry and wires to upload pictures from my cameras
4.) Chanel Eyeglasses that i never wear =/
5.) My MUNNY that I am working on. The only thing I've drawn/colored on it is a cherry blossom tree but possibly the rest of the munny will be tokidoki themed.
tis all for now.